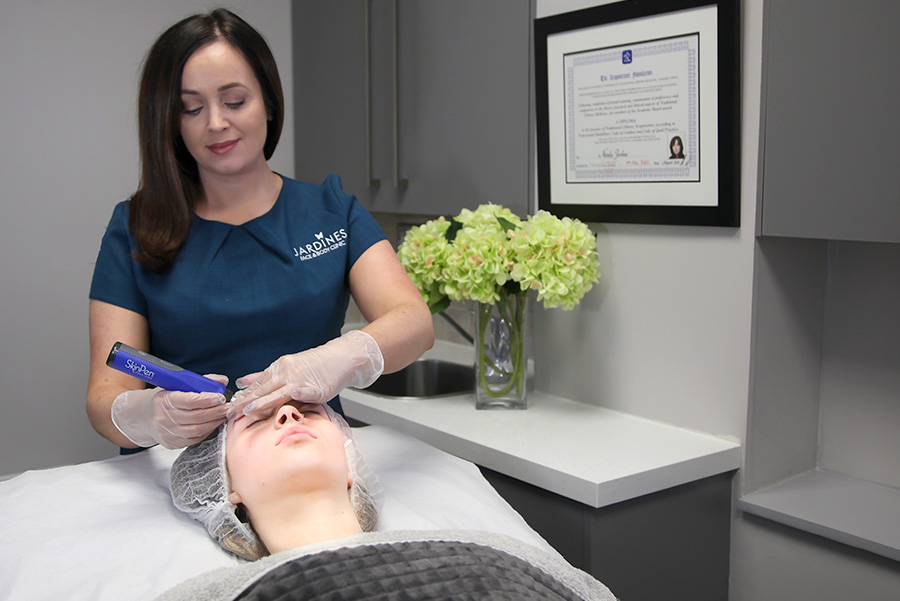 Skin Pen – Micro-Needling
Jardines was one of Irelands first skin clinics approved to treat clients with the Skin Pen – a revolution in skin therapy. Micro-Needling is suitable for all skin types and can be used everywhere on the body. It is a micro needling device that offers skin rejuvenation by creating thousands of vertical microscopic channels into the dermis, stimulating the production of new collagen and elastin. That's the science bit!
In essence, the Micro-Needling Skin Pen is a revelation because it penetrates through the skins top layers to reach the dermis. As a result, the treatment replenishes natural nutrients and restores skin cell activity to produce healthy, glowing, beautiful skin!
Whilst slightly invasive, the Skin Pen produces great results whilst allowing you to return to your normal everyday immediately, with a very, very short recovery period.
What can be treated?
Pigmentation & Age Spots
Aging, Sagging Skin
Lines & Wrinkles
Enlarged Pores
Scars and stretch marks
Having tested the outcome and results by availing of the treatment myself I can only urge you to book a consultation to see the results for yourself.