About COSMEDIX
What you put on your skin is just important as what you put in your body. As pioneers in clean skin care, we've always prioritized the use of the purest ingredients for the skin. To put it simply—we were clean before it was cool. All of our skin care products exclude parabens, petrolatum, mineral oil, PEGs, sodium lauryl sulfate, hydroquinone, glycolic acid, formaldehyde donors and artificial dyes and fragrances. We're also 100% cruelty-free—no exceptions, ever.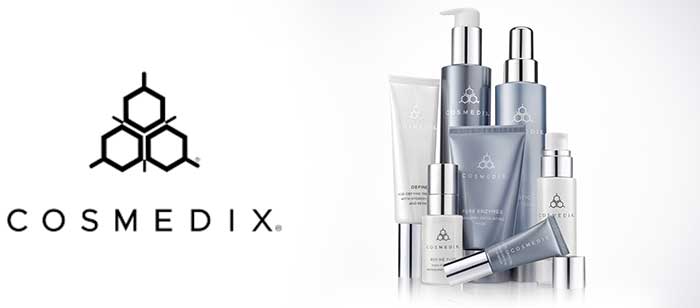 MEET OUR #1 BEST SELLER
Unicorn tears or magical eye serum? You decide. Our top-rated Opti Crystal Liquid Crystal Eye Serum helps radically reduce the look of dark circles, fine lines, wrinkles and sagging skin around the eyes with the help of spin trap and liquid crystal technology.