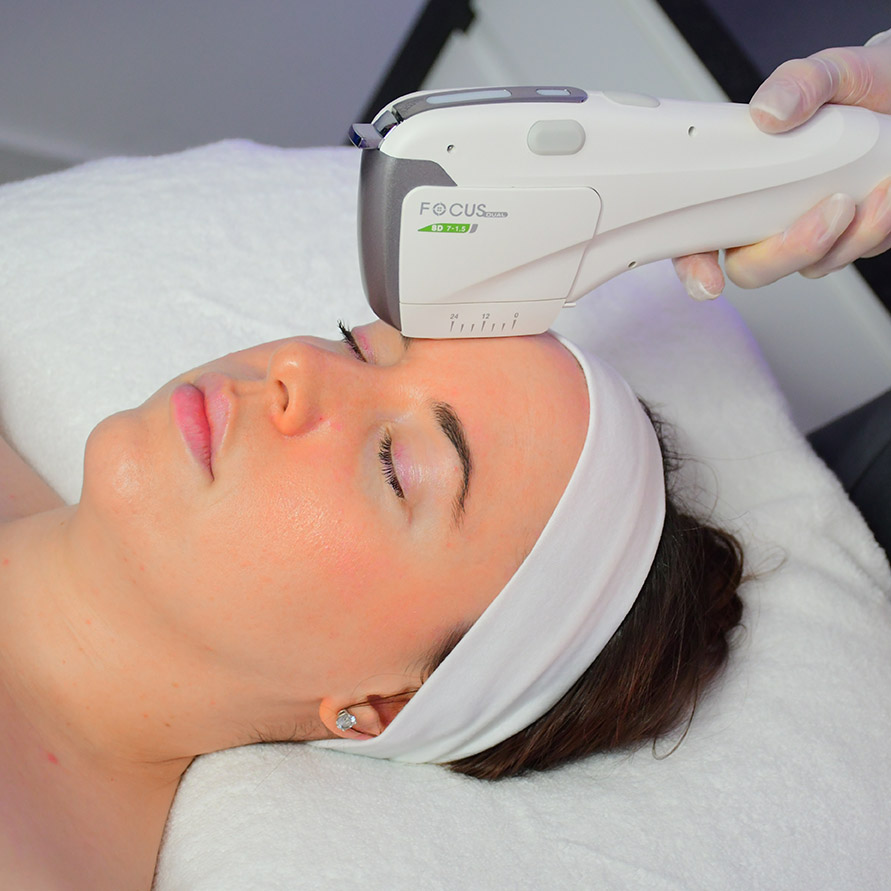 HIFU Facial
A non-surgical alternative to a facelift
Give skin back its snap… High Intensity Focused Ultrasound, also known as 'HIFU', 'non-surgical face lift', 'lunchtime face lift' or 'Focus Dual' has become one of the most sought-after lifting, firming, and tightening treatments for face and neck. HIFU uses Focused Ultrasound to target the deep structural layers of the skin with heat, which it does without damaging the skin's surface. Focus Dual HIFU is one of the few treatments that can reach the superficial musculoaponeurotic system (SMAS)—which was previously accessible only via surgery. The result is a natural lift with virtually no downtime. The heat generated in the skin stimulates the cells to produce strong, new collagen and kick-start dormant collagen. As collagen production increases up to 12 weeks post treatment, this results in a more youthful and refreshed look.
What is Radiofrequency Microneedling?
Utilising microneedles to puncture the skins surface we can help to improve a variety of different skin concerns such as: textural and ageing concerns such as acne scars, skin laxity, stretch marks, open pores, and wrinkles. Radiofrequency microneedling helps to improve the overall appearance and rejuvenation of skin, through the delivery of heat to the deeper layers of skin, causes the collagen structures within these layers to tighten.
The radiofrequency energy, directs heat to the more superficial dermis and epidermis, simulating the production of collagen and elastin. The heat zones created helps with collagen induction, which begins to remodel and strengthen collagen cells to tighten the skin. By inducing thermal trauma to stimulate neocollagenesis (collagen production) in deep layers of the skin, creates stronger, firmer, and more lifted skin to help with concerns such as wrinkles and laxity.