Prevent and reduce breakouts, spots and acne-prone skin in 3 steps
Our customers love this simple three-step routine that works. Ideal for teens and adults, skin:genius is easy-to-use and gets to work on spots, breakouts, oily and acne-prone skin as soon as applied. Each bottle is bursting with 100% organic, natural and vegan ingredients that have stood the test of time and are proven to fight bacteria, reduce inflammation and scarring, soothe redness and bring calm without over-drying your skin.  We want you to feel confident and happy in your own skin.
Why Natural Works
Nature is powerful which is why we love to use botanical extracts in our skincare products that have stood the test of time, bringing positive results. skin:genius has been specifically formulated for anyone with troublesome, spot-prone skin. Whilst we don't believe in overnight miracles, we do believe in using organic and natural ingredients that work with the genius of your skin.
Our customers are proof that skin:genius works in three simple steps.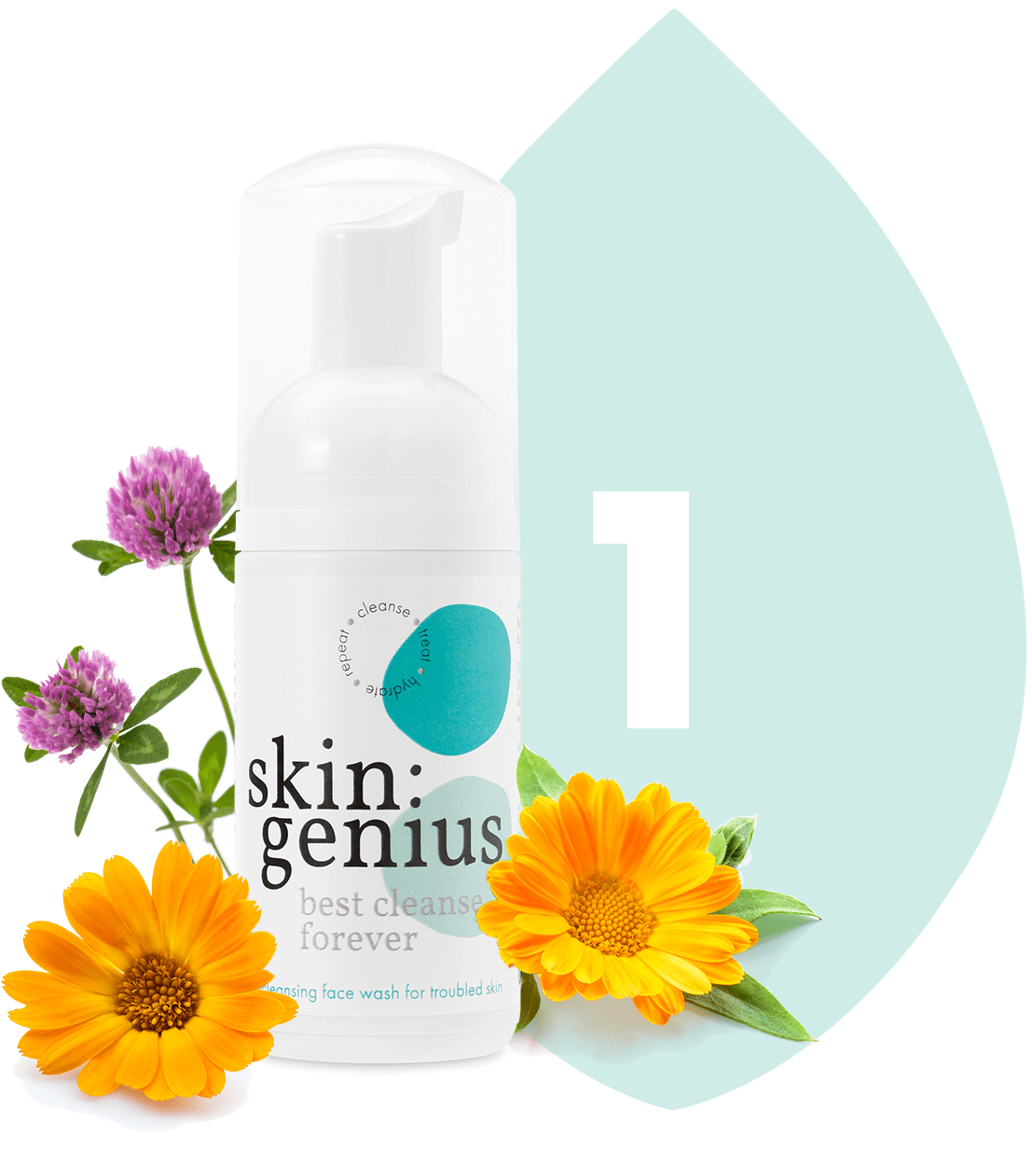 Super Clean & Bright
Cleansing Face Wash
CALENDULA, RED CLOVER & WITCH HAZEL
Our gentle and effective daily cleansing face wash is bursting with calendula, red clover, witch hazel and lemongrass. These all natural active ingredients give our face wash many healing properties whilst removing impurities, dirt and excess oil, leaving your skin feeling super clean and looking fresh.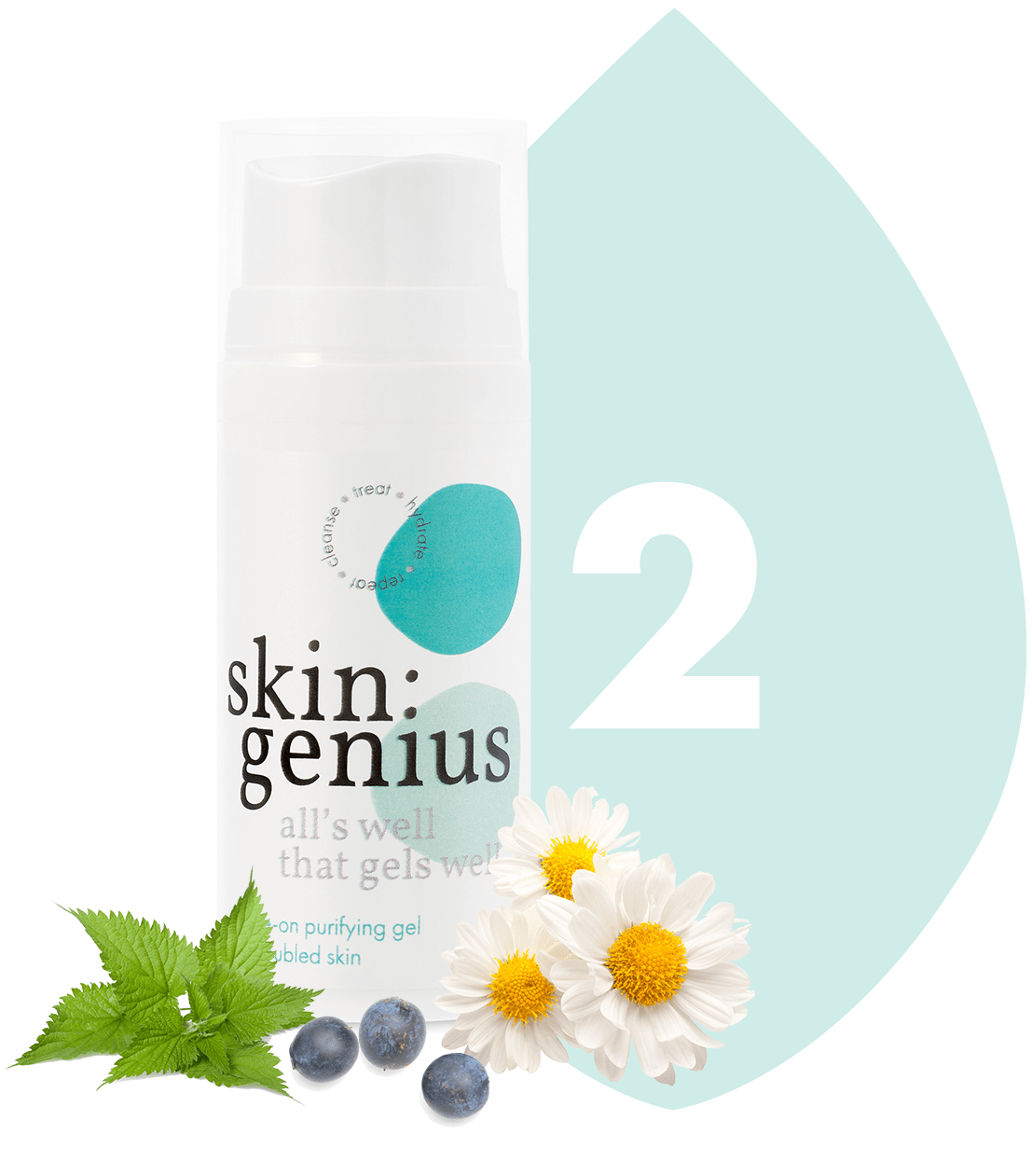 Pore Minimising
Leave-On Purifying Gel
OREGAN GRAPE, NETTLE & ROMAN CHAMOMILE
Our maximum strength and fast-acting treatment gel is easily absorbed.  Loaded with oregan grape, nettle, roman chamomile and yarrow, these help fight and prevent the bacteria that causes spots, breakouts and acne-prone skin.  High in antioxidants this gel will protect and soothe inflamed skin, reduce redness and bring a more even skin-tone and texture immediately, bringing you results you can see and feel.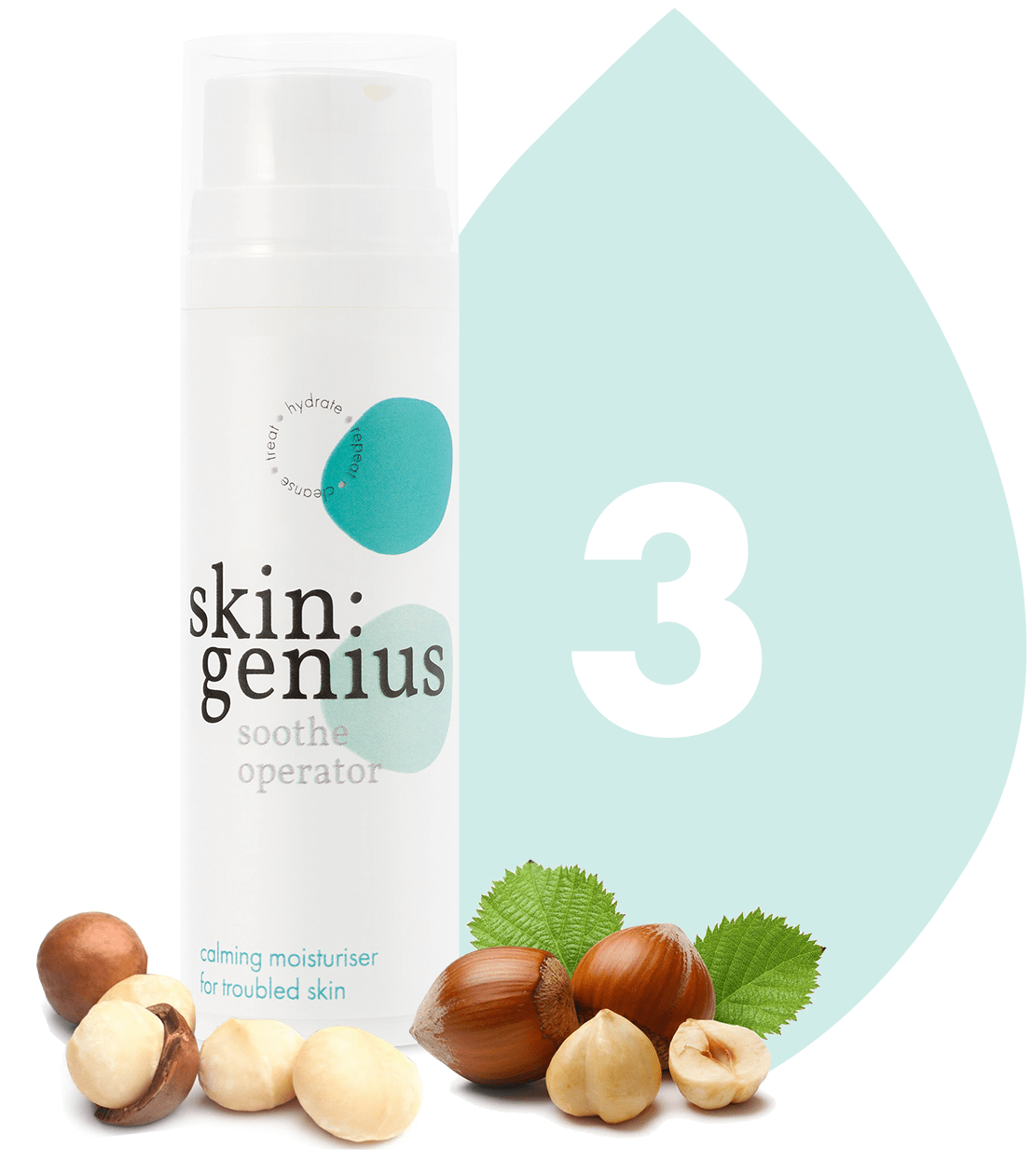 Hydrating & Lifted
Soothing Moisturiser
BABASSU, MACADAMIA & HAZELNUT
Calming and light, our balancing moisturiser is packed with babassu, macadamia and brazil and hazelnut, giving your skin long-lasting hydration. Naturally boosting collagen production, minimising redness and scarring and aiding in skin recovery, this soothing cream will leave your skin feeling soft and looking vibrant.