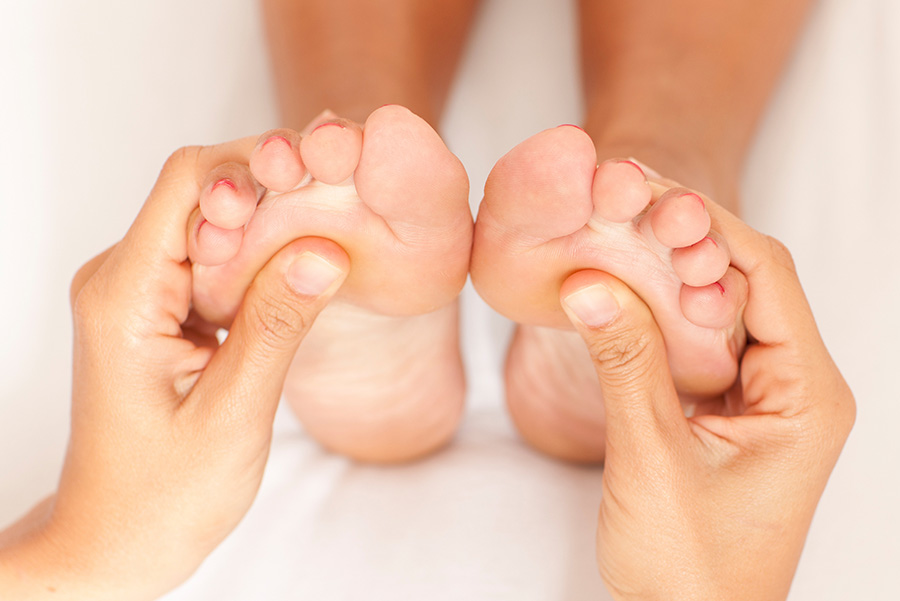 Reflexology is an ancient therapy practiced on the feet to help treat different problems within the body. It is a mixture of massage and pressure movements which help to balance the body and to help it heal itself. It is a very relaxing and non invasive treatment with light pressure.
In reflexology the whole body is mapped out on the hands and feet mainly the feet as it is a more sensitive area .Every organ in the body is mapped out on the feet therefore certain ailments and complaints can be alleviated. For Example someone complaining of headaches or migraine can find the treatment very effective.
As it works on the body as a whole it is both stimulating and relaxing while helping the body to rebuild energy and recover from illness.
This is an excellent treatment for any time of the year, however I think we all need to recharge our batteries coming into the winter to ensure we are ready for the season ahead.
The benefits of reflexology are not only noticeable on the body but the mind too.
Some of the benefits include:
Stress relief
Helps with sleep patterns
One of the best treatments for Irritable bowel syndrome
Helps the body to heal itself
General wellbeing by stimulating circulation and releasing energy