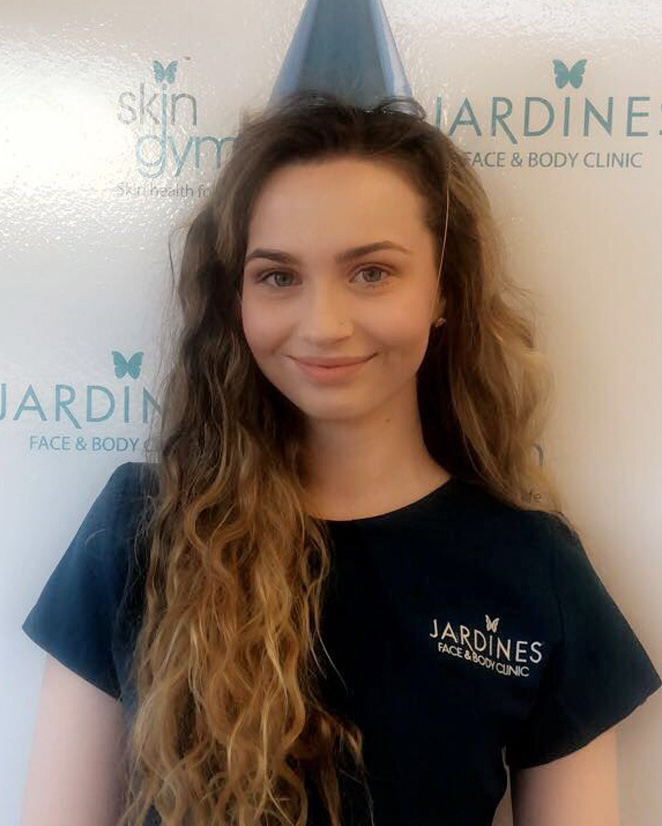 Megan has being working part time in the clinic for the past 4years. She is our youngest team menber at the age of 21.
Megan is a qualified Hydrafacialist and speiclises in Acne, breakout prone and congested skin in particular. Megan creates bespoke treatments and homecare routines to create healthy skin and long lasting results. On our very busy days Megan is a wizard when it comes to organising the team, all our scoial channels and website content.  She has a friendy professional approach to her work and  welcomes every client with our 5 star approach.
Megan is highly valued by the team and customers alike. If you havent had a treatment with Megan yet join her waitlist, shes worth the wait!