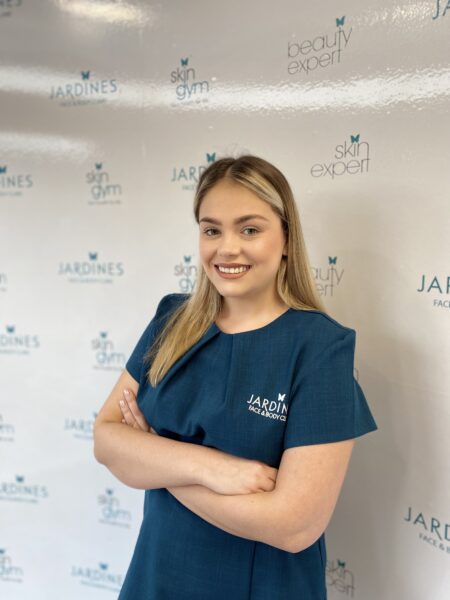 Erica joined Jardines last year and has been such a wonderful addition to our team.
Erica qualified as a beauty therapist and Nail Technican in 2018 and went on to study a further year, holding a dipolma in Nail Science and Technology. Erica's knowledge of  treatments allows her to create customised treatments while also educating her clients on  healthy choices for beauty treatments.
Her studies doesn't stop there, since joining our team Erica has developed her waxing, specilaised waxing, Hd Brow and Lash Lift  skills.
Erica loves to spend time with her dog Rusty and is very family orientated, her natutal empatethic nature makes her a wonderful Beauty Therapist.
Our clients most requested treatments with Erica are HD brows, Lash Lifts and all our nail treatments. We are super proud to share that Erica has recieved all 5 star reviews since joining our team.
To book an appointment with Erica drop us an email at [email protected]