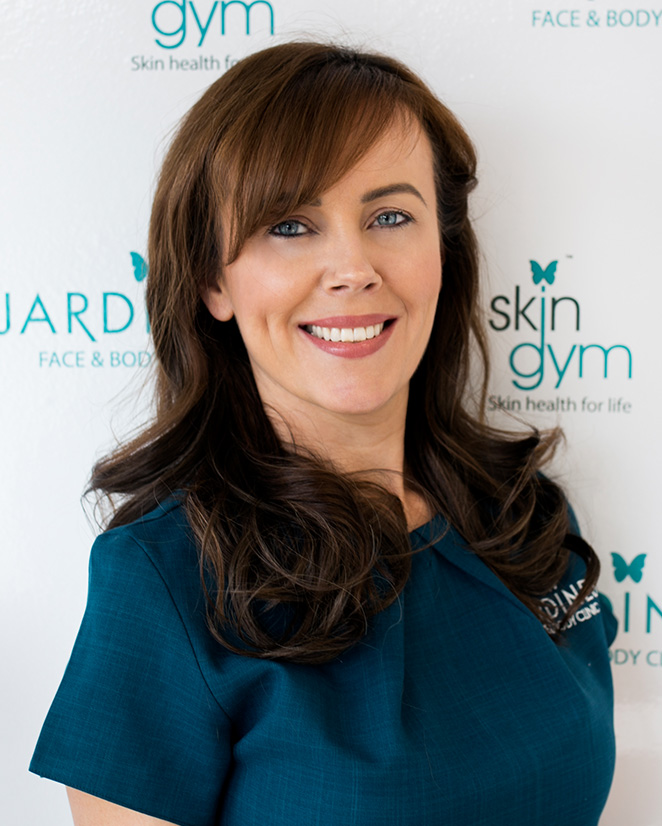 Owner of Jardines
ITEC , CIBTAC, CIDESCO, NABTET Teacher
For those of you who are regulars to the clinic, you will know that we eat sleep and breathe everything skin health & beauty! Keeping abreast of the latest technologies and findings on skin health is part of our ethos. We are the skin experts and as such, Id like to introduce you to the team at Jardines, starting with myself!
As the owner of Jardines I am the resident product junkie that loves everything skin!
For those of you who attend the clinic regularly, you will know that I am ever-searching for the latest proven product to enhance our clients well-being. I am 24 years in the industry and am consistently upskilling and training in line with the latest developments in overall skin health and beauty.
I'm also a big believer in the importance of skin health from the inside – out as well as the outside in. As a result I have introduced a range of leading-edge supplements to the product range at Jardines and am available to discuss the nutritional supplements to guests to the clinic.. Now here's the science bit:-
I am a qualified NABTET Teacher (Anatomy, Physiology & Beauty Therapy) and taught at at the Academy of Holistic Studies.  I also hold  ITEC , CIBTAC, CIDESCO diplomas . Im a long-standing specialist in red vein treatment and a qualified laser technician.  Im also hold the prestigious PhiBrow Artist qualification from the PhiAcademy in Belgrade, Ive trained in advanced HD brow specialist & Make-up Artistry.
I regularly train in advanced skin therapy at the International Dermal Institute for the past 16 years, and most recently was chosen as an ambassador for medical luxury skincare line Alumier M.D.
We are proud to achieve our 4th Customer Service Experience  Award this year verified independently by Phorest software.
We have also been short listed this year to the final 10 salons in Dublin in the Irish Hair and Beauty Awards. We were nominated in two categories for best salon and best skin clinic. We are super excited to attend the ceremony later on in the year.
You can pop me a line anytime at [email protected]